Posts tagged

Shun
0
Chapter 21
The Land of the Future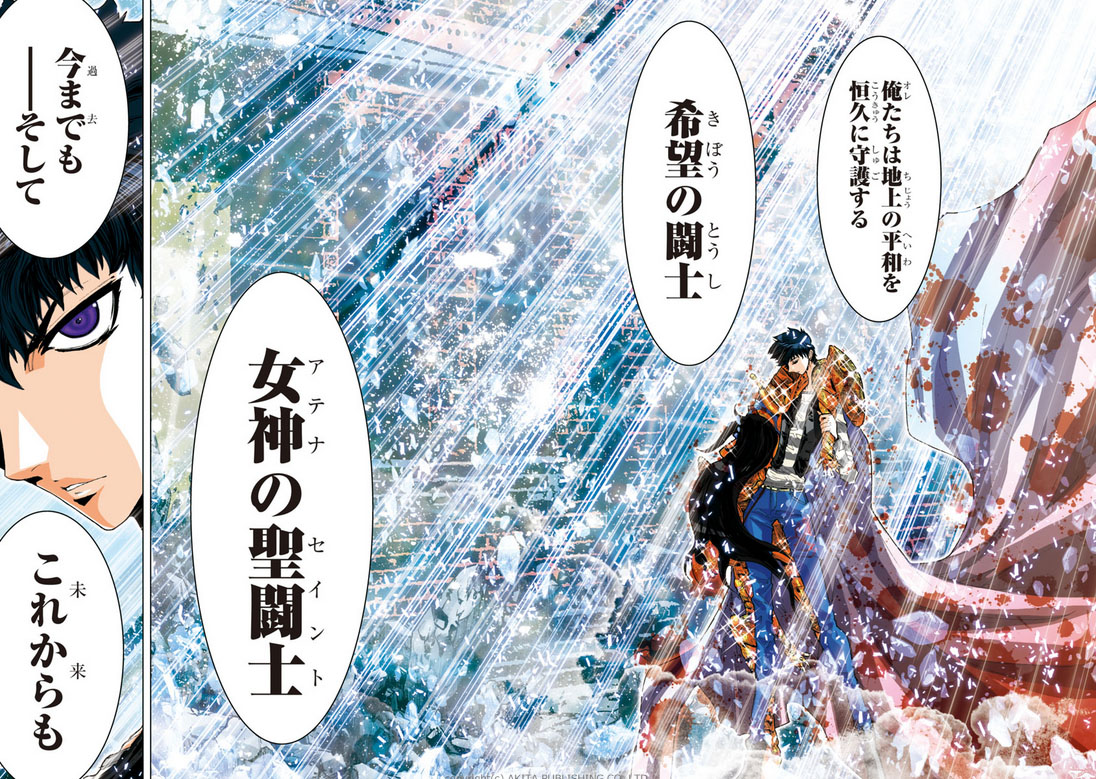 Shura rescues Shiryu, passed out after the last attack, praising him for his bravery. Before him stands Sigurd, dripping blood and hatred for the rider who has reduced by then breaking his sacred sword. The rider says of having to perform a dance to save his sword, catching the attention of Shura that would like to learn more. But Sigurd mocks him for his ignorance and disappears meditating revenge.
Shura, still doubtful, replica of nowhere that he is a warrior of hope, ready to fight even to defend the land of the future.
Later, Shiryu awakens, while a boy pressed the vital points to heal. Shiryu, wondering whether or not it was able to show its value in Shura, thanked the guy showing up. The boys answered that already Shura had saved him and explained that he had intervened to ask him to participate in the tournament between swordsmen to carry him as to the instruction given by Athena. Shiryu asks his name, but he said only to be under the orders of Athena, and he will fight in the tournament along with Shura.
Elsewhere, Shura meets in Yoshino and Shun, the doctor wants to know if he met his friend and how he found it, but Shura does not respond, preferring to give way to the dinner, but in his heart, praising the new defenders of Justice.