Posts tagged

Saori
0
Chapter 5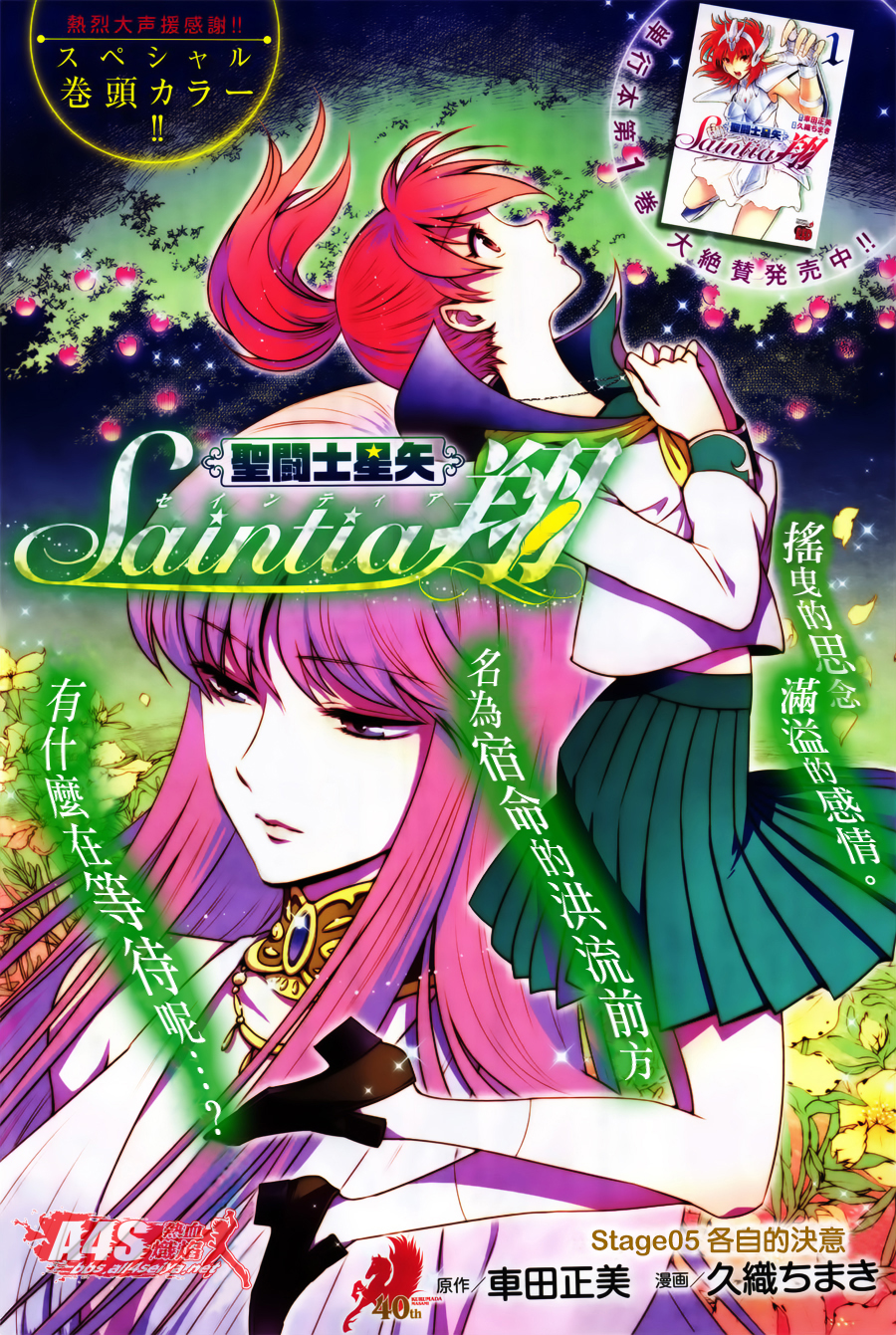 Mount Togakushi
Mii is greeting Shoko, decided to leave to become a Saintia. Mii sends to Mount Togakushi, where he is a master of the saint and cautions; the path to become a knight is very hard and potentially deadly, more usually it takes five years to become one, while Shoko it will have to do in a very short time. But the girl is decisive and not down, waving smiling Mii, which continues to be worried about her.
Shoko comes to the mountain, feeling the peace that reigns there and complaining about the weight of the chest armor, to be entrusted with the task of Saori earn it. During the walk is surprised by two guys, and Mirai Shinato, students of the teacher that bar the passage. Apparently, the teacher does not form knights and the boys do not understand how can she, not a saint, owning a casket. Shoko reveals that was Saori, that Athena to give it to him. But kids do not believe her, Athena is the sanctuary and do not recognize this Saori as such, so the attack taking away the casket. But Shoko climbs the stairs from which they hurled, determined to take back what is his!
Saori meanwhile, receives Jabu, just back from Algeria where he got the chest Unicorn, ready to show his skills to the upcoming Galaxian Wars!
Even Mii, which occurred, meets him and asks Saori if he is one of a hundred children sent around the world. Saori nods, revealing then that has no news of ninety of them, when the Mii then informs the departure of Shoko, she is concerned for his safety given the enormous difficulties in becoming a knight. But could not refuse the request of the girl, because he heard that came from the heart, and this humanity Saori can not deny himself.
Meanwhile, at the foot of the mountain, Shoko confronts Mirai, who is determined to remove the casket denying the passage. The girl did not give up despite being undermined again away from the blows of the two boys.
More over, the temple, and Mirai Shinato brought with them a treasure chest of Equuleus, wondering if they have not exaggerated with the girl, but Shinato is not worried, even a weak one has heard of the cosmos inside her, and it is certain not to have killed her Although still wondering how he could have a casket.
To their great surprise, Shoko has come to the temple, although prostrate from the wounds and, even more surprisingly, comes their master, decided to give a chance to the girl. Shoko succeed to become a saintia?