Posts tagged

Hyoga
0
Chapter 19
Heroes of Tomorrow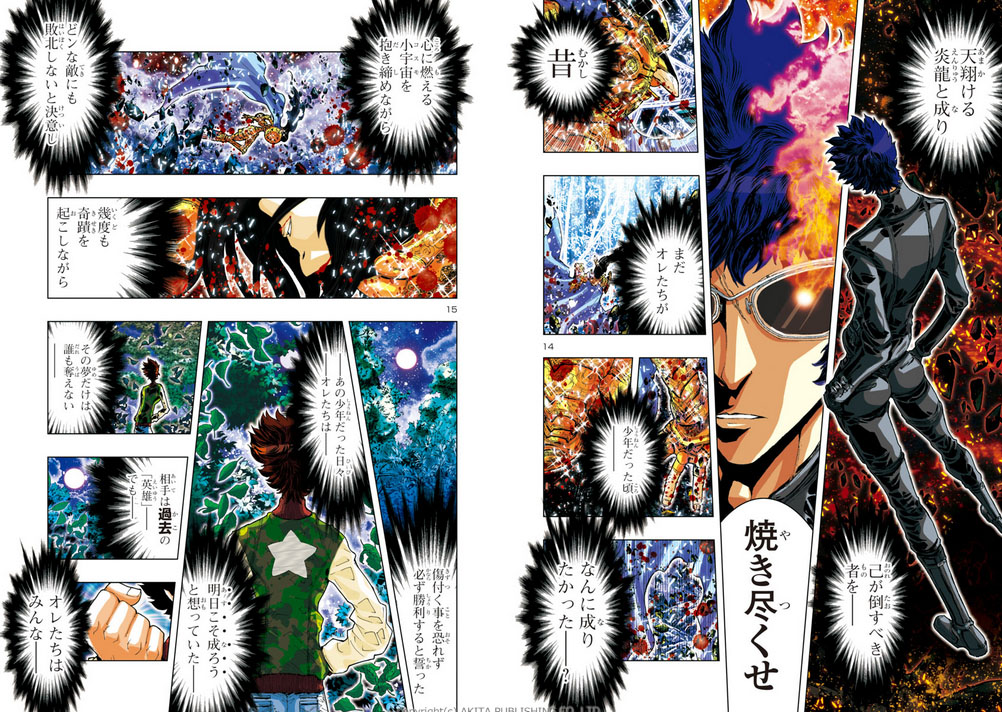 Sigurd, unconcerned that it faces a gold saint, attacking again with his sword that Shura now be known as the claws of a dragon.
Shiryu avoids fatigue with the attack, and was partially affected, but to the surprise of Sigurd, the rider can hit him in turn. Sigurd understands; the rider is able to attack without the need of sight!
Sigurd asks him since he is blind, and Shiryu replies that it is an old injury that comes and goes, but it is not because of what hit him, but thanks to the promptings of their friends.
Shiryu hears them; Shun spurs him to his feet, Hyoga to go ahead, Ikki to incinerate the enemy, and finally Seiya reminds him of when they were young, when they fought for justice and sorpattutto to become the heroes of tomorrow!
With their words to heart, Shiryu attacks with a powerful Rozan ShoryuHa!